OUR DREAM
A 15 to 25 acre piece of land in North Georgia. A place so far off of main roadways that you can't hear any cars in the distance. A true retreat. On this land we will have a full working farm. We will have a dormitory type building uniquely constructed using shipping containers. This building will sleep up to 30 people comfortably. There will be a separate building for showers and bathrooms. We will also have a barn for animals and farm equipment. There will be walking trails and an outdoor group congregating area with a fire pit.
There will be 20 to 30 people per year who will spend 9 months living in the dorms. We will alternate between all males and all females each year. These participants will be required to work the farm throughout their stay. Nearly everything we eat will be grown and raised on the property. We will provide mentoring to showcase the lessons being learned through farm work and from having to rely on the natural world for survival.
We will have counseling to help to heal wounds from deep within and we will have a Cognitive Behavioral Therapy course taught throughout the entire 9 month program. We will have group sessions no less than on a weekly basis and encourage each other to share life stories and to listen well when someone else is sharing.
We will have fun activities available also. Such as music lessons, Spanish lessons, arts and crafts, hiking, etc. These are not required to participate in, but will be offered. This will be a non-faith based program but we support and encourage each person to practice their individual spirituality and/or religion freely. If participants want recovery meetings to keep on the right track then we will provide the space and time for them to facilitate that. We will allow families to visit up to 3 times per the 9 month stay. We will have a graduation party for all to attend at the end of the program.
Part of the program will be for our mentors to help each participant put together a realistic plan for when they leave. We will hope that they will stay in touch with us and come back to visit frequently. I am hopeful that long-lasting friendships will be formed within each group.
The people who will be accepted are people who have troubled pasts. Whether it's substance misuse, criminal behavior, anxiety and depression, or all of the above. We want to help people who have been to prison, rehab, and/or have been homeless and know that they have seen the worst and have already made the commitment to themselves to want to get better. They must have at least 90 days sober and have no pending criminal charges prior to being accepted. We will work with probation or parole if necessary. We are LGBTQ friendly and will place each person into the gender group that they identify with.
This place will be filled with love and team work. I am hoping to provide all of this at little or no cost to the participants. We will rely on donations to make that happen.
OUR PLAN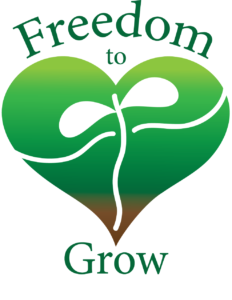 Unfortunately, your dreams will not come true by simply dreaming of them. You must have a plan. This is ours…
First and foremost, we need land! Once we have land, we will build the facilities. Then we will equip the farm with tools and animals. Then we will hire a qualified staff. Finally, we will have our first group come and grow together. We plan for 2022 to be the first year with participants.
In 2017, the idea was conceived. We formed the business and built websites, got a logo, some merchandise, and started promoting. Our Board of Directors is committed to achieving our mission. We have prepared the soil and planted the seed.
In 2018, our main goal is to raise $100,000 which will go to buying land and starting construction. To help achieve this, our founder is going to walk from Key West, Florida to Lubec, Maine. He will be raising awareness of overdose deaths, addiction, and recovery. He will be giving speeches and hosting fundraising events along the way. It won't be easy, but we are confident that we will have land purchased by the end of 2018. A place for our roots to grow.
2019 will be all construction. We will have many volunteer jobs available. We will start with building the dorms, then the bath house, then the barn. The garden will be laid out and planned but not in use yet. We will continue to fund-raise through public speaking opportunities, events, merchandise, and a vast network of passionate supporters. Creating a safe place to protect our plants.
2020 and 2021 will be focused on getting the garden in working order and to make sure we have all of the required certifications to teach our program. Again, we will have volunteer opportunities available and will continue to raise funds through special events, speaking engagements, a memorial brick sidewalk, and merchandise. Giving our crops the nutrients they need.
2022 will be the year where our first group attends. We will have the full curriculum planned out ahead of time. We will also have the farm planned out to be able to sustain our food needs. The harvest. 
Hard work will be involved in all of this. Even after we open. I am confident in our team and our supporters to step up to the challenge.
OUR EXECUTION
The last and most important part of bringing dreams to life is to take action. Dreaming is easy. Making a plan is a short-term activity. Putting the plan to action is where many dreams die. Our founder has learned this lesson and has already taken the first steps. Everyday there is something that we can do, so we do it. We are incorporated and our 501c3 status has been approved. Our website is under way and our branding has been created. Merchandise will be made available soon. We have a marketing campaign under way and will be able to reach many people with inspirational and educational messages. The East Coast Overdose Awareness Walk in 2018 is being planned now and will accomplish what we need it to. You can follow along with that walk and other progressions of Freedom to Grow at brettbramblewalks.com. We will grow every day by taking the steps that are right in front of us.